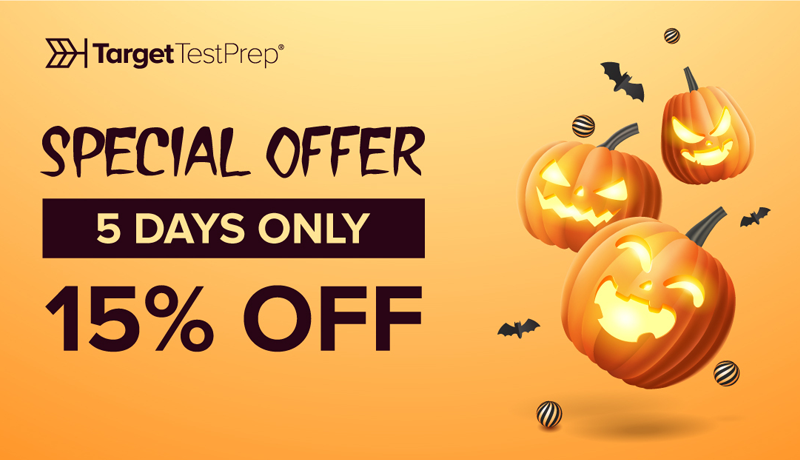 The
Target Test Prep GMAT course
has helped thousands of students of all levels earn impressive GMAT scores. Whether you're
50 points or 250 points
from your GMAT goal, we've got you covered.
In fact, we're so confident you'll have success with our course, we guarantee it. Now you can get 15% off everybody's favorite 5-star rated GMAT course.
1 Month Plan for $127
4 Months Plan for $382
6 Months Plan for $424
The Halloween Sale is happening from Oct. 27 to Oct. 31
, so visit
the Target Test Prep website
today to grab your discount!
Let's do this!!
Warmest regards,
Scott