The Ultimate Business School Guide
Stanford Graduate School of Business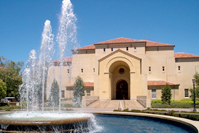 655 Knight Way
Stanford CA 94305-7298
-

people following this school
-

people applying to this school
Your Status for This School

"Stanford GSB Write Like an Expert - Chat Party" - Tue, Aug 12 @ 4-6pm (EDT)

Join us for an un-moderated chat party in which we break down this year's Stanford GSB application essays. This session will follow the WLAE live webinar for which you can RSVP now!
Honor Roll
Members Accepted by Stanford
Most Active Stanford Commenters
2014/2015 ESSAY QUESTIONS
Essay A: What matters most to you, and why? A strong response to this question will... (750 word count suggested):

Focus on the "why" rather than the "what."
Reflect the self-examination process you used to write your response.
Genuinely illustrate who you are and how you came to be the person you are.
Share the insights, experiences, and lessons that shaped your perspectives, rather than focusing merely on what you've done or accomplished.
Be written from the heart, and illustrate how a person, situation, or event has influenced you.

Essay B: Why Stanford? A strong response to this question will... (350 word count suggested):

Explain your decision to pursue graduate education in management.
Explain the distinctive opportunities you will pursue at Stanford.
Essay Tips - Articles
by Stacy Blackman on May 20, 2014
by Admissionado on May 30, 2014
by Jeremy Shinewald on June 5, 2014
Essay Tips - Videos
Stanford GSB Essay Analysis 2013/2014 Season - Write Like an Expert

by Dr. Shel Watts, MBA Admit, on August 13, 2013