Simon Business School (University of Rochester)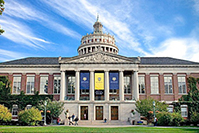 305 Schlegel Hall
Rochester, New York 14627
-

people following this school
-

people applying to this school
Your Status for This School
Calendar
2017
Get expert advice directly from the Admissions Committee on how to ace your MBA application. RSVP now!

Learn what matters most to the Adcom and how to secure an admission offer to a selective MBA program. RSVP now!
2018
Learn how to secure financial support for graduate business study. RSVP now!