The Ultimate Business School Guide
F.W. Olin Graduate School of Business (Babson College)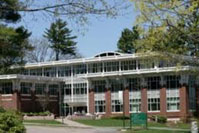 231 Forest Street
Babson Park, MA 02457
-

people following this school
-

people applying to this school
Your Status for This School
Honor Roll
Members Accepted by Babson
Most Active Babson Commenters
2012/2013 ESSAY QUESTIONS
What significant change or innovation would you like to introduce in your company or other organization, or in society (in your home country or abroad)—why do you see a need for this for this change or innovation and how would you go about it?
Please describe in detail your short-term (immediately after graduation from Babson) and long-term career plans, detailing in which industry you would like to work, which function or role would you ideally hold, and how do you intend to secure that position? If your plans entail a career transition, what challenges do you anticipate facing in securing your ideal position, and how will you address those challenges? Your answer should show how your past professional experiences, background, and interests combined with a Babson graduate degree will position you for success in attaining these goals.
What unique contributions will you bring to the Babson community that will enhance the value of the classroom experience for your classmates?
Optional Essay: Is there anything else that you think we should know as we evaluate your application? If you believe your credentials and essays represent you fairly, you should not feel obligated to answer this question.
Babson Scholarship Essay (Optional): Frederic C. Hamilton Entrepreneurial Scholarship (a merit-based award) and Price-Babson Fellowship (a need-based award) Essay. Write a 250-word essay that answers the following questions: What are your specific entrepreneurial accomplishments, and how will these accomplishments add value to the Babson MBA program?