The Ultimate Business School Guide
McDonough School of Business (Georgetown University)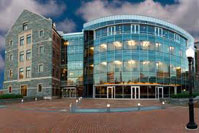 37th and O Streets N.W.
Washington D.C. 20057
-

people following this school
-

people applying to this school
Your Status for This School
Honor Roll
Members Accepted by McDonough
Most Active McDonough Commenters
Compare yourself with other applicants who match these criteria:
You vs. Other Applicants
Loading charts . . .
Applicants by Industry
Applicants by Major
Loading stats

Applicant Nationalities
Loading stats
User
Round
Status
GMAT
GPA
Age
Location
Gender
Major
Work Experience
Target Industry

Loading profiles