GMAT Prep Now Discounts – Save $300
The GMAT Prep Now video course was created to provide students with a high-quality learning experience, and to offer this service at an affordable price.
Before you buy, be sure to visit our site to preview dozens of free videos in every module and to check out our step-by-step Learning Guide.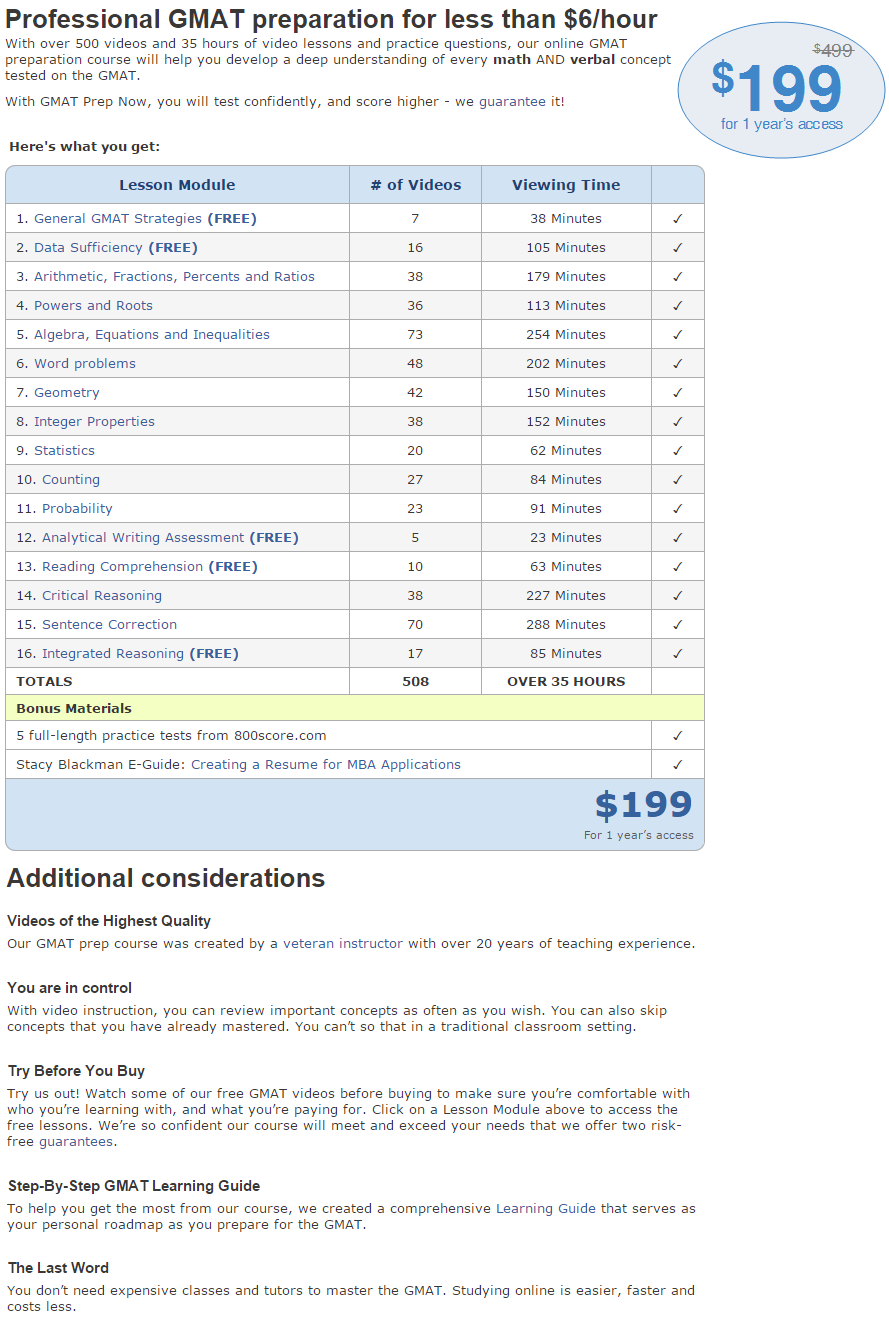 Click here to get started.