Scholarships, Grants & Loans: Tips for Funding Your MBA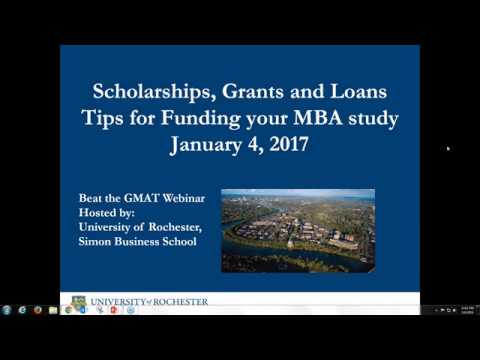 Once you have made your choice of which schools to apply to, it is time for another serious decision—how are you going to finance your studies?
In this video, Rebekah Lewin, Assistant Dean of Admissions & Financial Aid at University of Rochester, Simon Business School, shows you how to secure financial support for graduate business study.
If you liked this article, let Beat The GMAT know by clicking Like.