Ask a Wharton MBA: Admissions and GMAT FAQ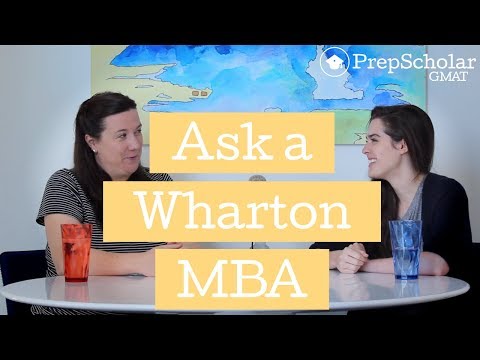 The Wharton School at the University of Pennsylvania is well-known as one of the top business schools in the United States. But why do real MBA candidates choose Wharton? What exactly does it take to get in? And how important is the GMAT in the admissions process?
In "Ask a Wharton MBA: Admissions and GMAT FAQ", we sit down with Laura Leszcynski, a Wharton MBA and Director of GMAT here at PrepScholar. She answers our questions about Wharton MBA admissions and responds to some GMAT FAQ, including:
Why Wharton?
How important was your GMAT score as part of your Wharton MBA admissions application?
How did you study for the GMAT?
Did you do anything to study for the GMAT that you wouldn't recommend to students currently preparing for the test?
How long does it take to study for the GMAT? How early should students take the GMAT?
What is your biggest piece of advice for students beginning the Wharton MBA admissions process or applying another business school?
Watch the video to hear her answers!
If you like the "Ask a ______ MBA: Admissions and GMAT FAQ" focus of this video, please let us know by liking or commenting on the video—if enough people are interested, we'll turn it into a series where we interview MBAs from other top business schools!
To stay updated on our latest GMAT videos, you can subscribe to our new PrepScholar GMAT YouTube channel—we'll have three new free videos every month.
Happy studies!
The post Ask a Wharton MBA: Admissions and GMAT FAQ appeared first on Online GMAT Prep Blog by PrepScholar.
If you liked this article, let PrepScholar GMAT know by clicking Like.