M7 B-Schools: What Does It Take?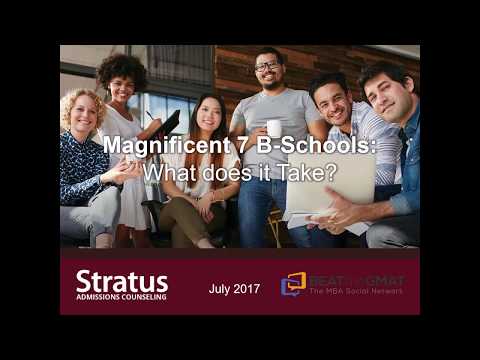 The M7 are the super-elite business schools considered to have the world's best MBA programs. The competition begins across the trifecta of GPA, GMAT and work experience, but ultimately, landing a coveted seat in an M7 program also requires applicants to share a compelling narrative that demonstrates fit with the program offerings.
In this video, Susan Cera, Director of MBA Admissions at Stratus, shares tips for responding to the essay prompts for the top MBA programs.
If you liked this article, let Beat The GMAT know by clicking Like.