MBA Prep School co-founder Tyler Cormney recently teamed up with his HBS classmate, Ajay Singh, from Stoodnt.com, on a live webinar titled "GMAT Preparation and MBA Admission Strategies for Top Business Schools."
Ajay starts off providing advice around the basics of GMAT, best GMAT prep materials, GMAT study plans, and average GMAT scores for Top 50 b-schools.
Tyler then provided practical, actionable insights into MBA application strategies and how to stand out while applying to the top business schools. Tyler's comments start at approximately the 20:00 minute mark.
[Editor's note: Please excuse that the broadcast was audio-only for 3 minutes before the slides became visible.]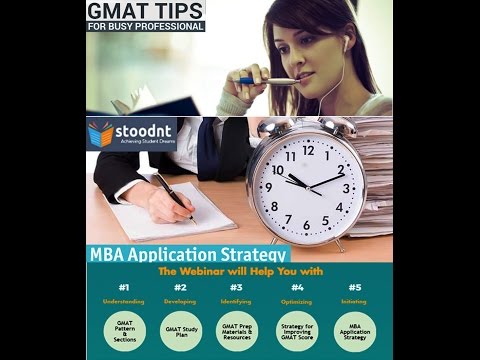 If you liked this article, let MBA Prep School know by clicking Like.