Complete Program for Getting into a Top 5 B-School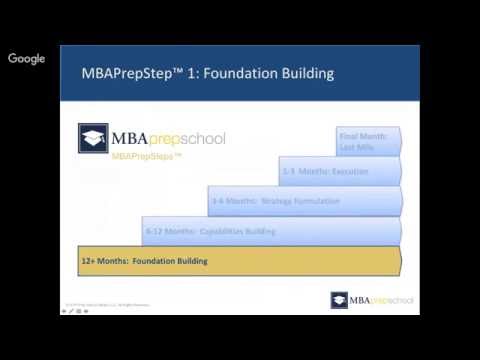 This video outlines MBA Prep School's complete program for getting into your dream school. We provide specific, actionable advice on where to focus at each step of your application journey, whether you are still 12+ months away from applying or racing to the finish line in the final month!
If you liked this article, let MBA Prep School know by clicking Like.