How to Get into HBS with a 590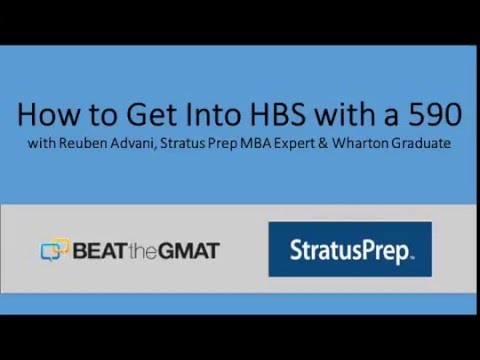 Reuben Advani, a Stratus Prep MBA Admissions Expert and Wharton graduate, shares insider tips for admission to HBS and other top business schools by overcoming imperfect profiles.
Reuben and the Stratus Prep team of Admissions Consultants have helped thousands of candidates gain admission to top schools, such as Harvard, Stanford, Wharton, MIT, Kellogg, LBS, INSEAD, among others.
If you liked this article, let Beat The GMAT know by clicking Like.