Road to Business School Spotlight: Penn State Smeal College of Business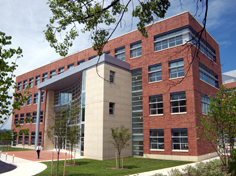 As a part of the Road to Business School event series that will take place in August, we'll be featuring a different business school every week to help you explore your options. Keep in mind that the schools featured will be participating in our upcoming business school fairs, so you'll have the chance to meet them in person or virtually during the Road series.
Finding the right school for you is always a challenge. Take the time to dig in and get to know each program as you do your research. This week's spotlight is on Smeal.
Penn State Smeal College of Business
The Penn State Smeal MBA is a two-year, full-time, internationally ranked MBA Program that has been designed to provide the connections, resources, learning, and experiences to transform business life and the business world. The program focuses on four critical thematic areas: Global Perspective, Total Business Focus, Functional Expertise, and Principled Leadership. At Penn State SMEAL, students customize their experience to suit their aspirations while leveraging the resources the program offers such as personal focus in and out of the classroom and a tight-knit community with students from around the world.
If you liked this article, let Kaplan GMAT know by clicking Like.