Up to 40% off Admissionado Packages – Ends January 31st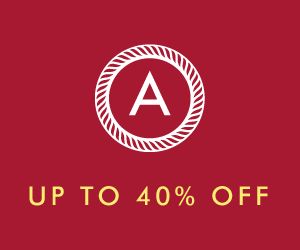 • Gunning for Round 3?
• Targeting European Programs with upcoming deadlines?
• Starting nice and early for developing airtight apps for Round 1?
• Eager to seal the deal with a strong interview performance?
Wherever you are in the process, the team at Admissionado wants to help.
We're running a limited promotion through January 31: 30% off all Admissionado services (including Deluxe and Junior Deluxe-level packages).
(Now, many of our friends here at BTG have been following us for some time, know us well, and are ready to begin… immediately. If you're one of those people and you bypass the initial consultation, you are eligible to receive an additional 10% off, for a combined 40% discount.)
You're welcome to work on applications with fast approaching deadlines, or you can save the work for later in the year. We're here and ready to rock either way. So shoot us an email: info@admissionado.com! We are always happy to chat, advise, catch up on your latest updates… whatever!
If you liked this article, let Admissionado know by clicking Like.