10 Best Practices for Submitting a Competitive Application for Fall 2013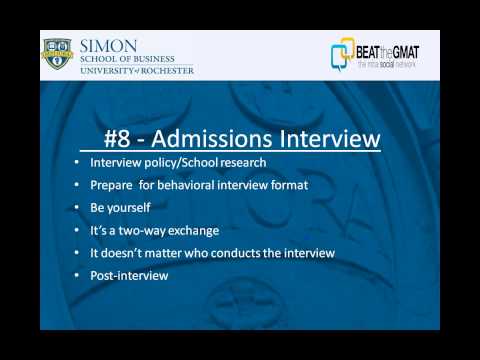 Rebekah Lewin, Executive Director of Admissions, outlines the top 10 Best Practices you should be acting on now in order to submit a competitive application for this Fall. This webinar was produced exclusively for the Beat The GMAT community.
If you liked this article, let Beat The GMAT know by clicking Like.