Guide To The Best MOOC Courses in Business
They're a great way to learn what it's like to sit in an MBA classroom. Increasingly, business schools are bringing some of their courses online for free to anyone with a computer and an Internet connection. These so-called MOOC courses (massively open online course) are a part of a revolution in higher education. Unlike a simple lecture or an online degree program, they're complete courses with homework, exams and grades.
These free courses cover a wide variety of business subjects, from a six-week-long introduction to operations management to a series of 26 video lectures on the financial markets. And they're taught by professors at Wharton, Stanford, Darden and other prominent business schools.
Our guide to some of the best: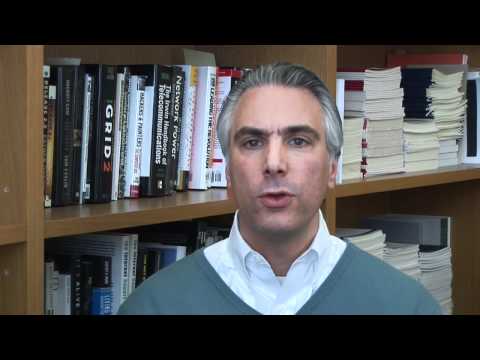 Gamification is the application of digital game design techniques to non-game problems, such as business and social impact challenges. Video games are the dominant entertainment form of our time because they are powerful tools for motivating behavior. Effective games leverage both psychology and technology, in ways that can be applied outside the immersive environments of games themselves. Gamification as a business practice has exploded over the past two years. Organizations are applying it in areas such as marketing, human resources, productivity enhancement, sustainability, training, health and wellness, innovation, and customer engagement. Game thinking means more than just dropping in badges and leaderboards; it requires a thoughtful understanding of motivation and design techniques. This course examines the mechanisms of gamification and provides an understanding of its effective use.
Instructor:
Kevin Werbach is a leading expert on the legal, business, and public policy aspects of the Network Age. He is an Associate Professor of Legal Studies at The Wharton School, University of Pennsylvania, and the founder of Supernova Group, a technology consulting firm.
Remember the last time you went to a restaurant. What did you expect from that restaurant? You wanted to find something on the menu that you liked, you wanted the meal to be prepared according to high quality standards, you wanted to get it quickly and didn't want to pay too much money for it. Now, remember the last time you went to a doctor's office or a hospital. What did you want the doctors and nurses to do? You wanted them to provide the right care for you, you wanted the care delivered with great quality, you wanted to get the care quickly, and you (or your insurance) didn't want to too pay too much for it.
Put differently, the management skills that you need to run the operations of a restaurant are the same that you need to run a hospital. And these are the skills you will learn in this course. Specifically, you will learn how to improve productivity, increase responsiveness, provide more choice to the customer, and deliver higher quality standards. In short, you will learn how to analyze business processes and how to improve them. Along the way, you will learn about topics such as Lean Operations, Six Sigma, and the Toyota production system, you will hear about bottlenecks, flows rates, and inventory levels. And, much, much more.
Instructor:
Christian Terwiesch is the Andrew M. Heller Professor at the Wharton School of the University of Pennsylvania. He also is a Professor in Wharton's Operations and Information Management department as well as a Senior Fellow at the Leonard Davis Institute for Health Economics. Professor Terwiesch is the co-author of Matching Supply with Demand, a widely used text-book in Operations Management that is now in its third edition. For his teaching in Wharton's MBA program, he has received numerous teaching awards.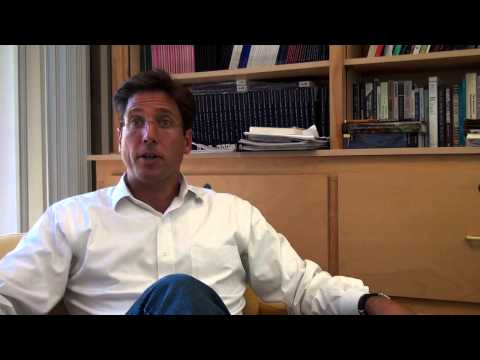 Organizational Analysis
It is hard to imagine living in modern society without participating in or interacting with organizations. The ubiquity and variability of organizations means there is ample room for complexity and confusion in the organizational challenges we regularly face. Through this course, students will consider cases describing various organizational struggles: school systems and politicians attempting to implement education reforms; government administrators dealing with an international crisis; technology firms trying to create a company ethos that sustains worker commitment; and even two universities trying to gain international standing by performing a merger.
Each case is full of details and complexity. So how do we make sense of organizations and the challenges they face, let alone develop means of managing them in desired directions? While every detail can matter, some matter more than others. This is why we rely on organizational theories — to focus our attention and draw out relevant features in a sensible way.
Instructor:
Daniel A. McFarland is an Associate Professor of Education, Sociology, and Organizational Behavior at Stanford University, and is the director of Stanford's certificate program in Computational Social Science. He holds a Ph.D. in sociology from the University of Chicago and has published widely on organizational behavior in sociology's top journals. Dan has taught courses in organizational behavior and social network analysis at Stanford for over a decade and received a 2006 award for student advising in the Graduate School of Education.
This course assists aspiring entrepreneurs in developing great ideas into great companies. With strong economies presenting rich opportunities for new venture creation, and challenging economic times presenting the necessity for many to make their own job, the need to develop the skills to develop and act on innovative business opportunities is ever present.
Using proven content, methods, and models for new venture opportunity assessment and analysis, students will learn two key skills: (1) how to use a business model approach to analyze each part of a company, and (2) a customer development orientation to see if anyone really wants the product. Value propositions, customer segments, strategic alliances, and business modeling are core elements taught in the course. The initial steps to creating a business plan, and raising financial capital to launch the firm, are examined as well. Our goal is to demystify the startup process, and to help you build the skills to identify and act on innovative opportunities now, and in the future.
Instructor:
Dr. James V. Green leads the education activities of Maryland Technology Enterprise Institute (Mtech) as the Director of Entrepreneurship Education with responsibilities for designing and teaching undergraduate and graduate courses in entrepreneurship and technology commercialization, leading seed funding programs and select business plan competitions, and managing residential entrepreneurship programs for students.
Most entrepreneurship courses focus on how to start a business. Few focus on the next big entrepreneurial inflection point: how do you successfully grow an existing private business? This is the focus of this Course. It is based on the instructor's research and thirty years of real-world experience advising private growth companies.
This Course will challenge how you think about growth; give you tools to help you plan for growth, assess the preconditions to grow, and manage the risks of growth. You will study stories of how five different private businesses faced their growth challenges.
Growth, if not properly managed, can overwhelm a business, destroying value and in many cases even causing the business to fail. However, the research shows that every growth business faces common challenges. You can learn from others' experience—you do not have to "reinvent the wheel".
Instructor:
Professor Edward D. Hess spent more than 30 years in the business world. He began his career at Atlantic Richfield Corporation and was a senior executive at Warburg Paribas Becker, Boettcher & Company, the Robert M. Bass Group and Arthur Andersen. He is the author of ten books, over 60 practitioner articles, and over 60 Darden cases, etc. dealing with growth systems, managing growth and growth strategies.
Composed of 26 separate video lectures, the course strives to offer understanding of the theory of finance and its relation to the history, strengths and imperfections of such institutions as banking, insurance, securities, futures, and other derivatives markets, and the future of these institutions over the next century.
Instructor:
Robert J. Shiller is the Arthur M. Okun Professor of Economics, Department of Economics and Cowles Foundation for Research in Economics, Yale University, and Professor of Finance and Fellow at the International Center for Finance, Yale School of Management. He received his B.A. from the University of Michigan in 1967 and his Ph.D. in economics from the Massachusetts Institute of Technology in 1972. He has written on financial markets, financial innovation, behavioral economics, macroeconomics, real estate, statistical methods, and on public attitudes, opinions, and moral judgments regarding markets.
Statistics is about extracting meaning from data. In this class, we will introduce techniques for visualizing relationships in data and systematic techniques for understanding the relationships using mathematics.
Instructor: Sebastian Thrun is a Research Professor of Computer Science at Stanford University, a Google Fellow, a member of the National Academy of Engineering and the German Academy of Sciences. Thrun is best known for his research in robotics and machine learning, specifically his work with self-driving cars.
If you liked this article, let John Byrne know by clicking Like.