Sustainability & Social Responsibility: Why Do These Make Perfect Business Sense for Management Education Aspirants?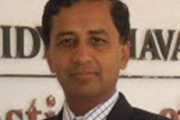 Provided by Mr. Parimal Merchant, Head of Admission, SP Jain Institute of Management & Research (SPJIMR).
Management education aspirants must be focused. Management seems to be made synonymous with business and so obviously one should worry about only those things that make business sense.
What make good business sense? Getting the best marks and the best placement. Quick promotion with the highest salary in the shortest possible time. Being fiercely competitive. A life of consumption and self-adoration. To achieve  all of this, one needs to learn to maximize profit for one's corporation at all costs.
That means one has to be pragmatic and can't afford to be idealistic. In such a scenario, words such as "sustainability" and "social responsibility" are bound to sound like utopian and meant to be only for lip service. While this can be a general understanding there can be a much more meaningful perspective for the aspirants.
If one learns that management applies to all aspects of life and not only to business, then as a management student one may not be as much worried about making a business sense out of everything. If one learns that good placement guarantees only the first job and it is how you perform that matters thereafter, then one may not think about the placement as the sole target for having management education. If one learns that it is what we have internalized is what matters then one may not get crazy only about competing for grades. If one learns that short term optimization at the cost of long term well being will not be sustainable then one may not get blinded in only short term perspectives.
If one realizes that one has a larger role to perform – to make a difference to the society - then one may not get concerned with only a self-centred approach. If one learns that one's life is more meaningful when it also has a balanced aspect of contribution to society then one may not be bothered solely for one's own consumption.
If one learns that while one can be a business leader, one can also be thought leader and social leader then one may not be restricting oneself only to the 'personal' comforts. If all these happen, it will lead the aspirants to think about management education in a different light.
Managing business and getting a job is a very small subset of the scope of management education. Management is not only about business. It applies to all fields of life and the field one should be most concerned about is how would one manage one's own life.
Management education will help the person to reflect on the meaning of his life and not just waste whole life in running from one provisional goal to another. Management education is about building knowledge skill and attitude. As one grows it is the attitudes that will matter the most.
Jack Welch describes management as about 'Head, Heart and Guts'. Management education is about building one's character. It's about those who have self-confidence and do not get carried away by fads. It's about those who are reflective and have conviction. It's about those who have the courage to chart a new path irrespective of the established wisdom. It's about those who have compassion for other human beings in society.
Such people like to be players rather than spectators. They would rather be on the stage rather than in the audience. They make social contributions rather than just talk about them. It is because of such people that humanity advances.
Management education can only sharpen these aspects of life provided a spark exists. Only if concern about sustainability and social responsibility exists in the aspirant can it be polished and strengthened by education to create a true leader.
If you liked this article, let OfficialGMAT know by clicking Like.