The Worst Things MBAs Say About Their Schools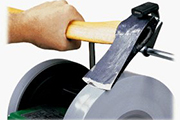 Every two years when BusinessWeek surveys the latest graduating class from the best business schools, it invites MBA students to provide open-ended comments about their business school experience.  And every two years, the students have served up candid comments, willing to share personal experiences, insights and opinions.
A sample of those comments are published by Bloomberg BusinessWeek in the online profiles of each of the schools. While the vast majority of remarks are quite favorable to each school, there are almost always graduates who want to see their schools address issues or perceived problems to make the full-time MBA program better. Over the years, the most common complaints have focused on the career services office. It's rare when no graduates gripe about career placement—but it becomes a real sore point during a downturn.
Poets&Quants searched through the latest batch of remarks to find what an applicant would never discover in a school marketing brochure or website. As usual, there was plenty of constructive criticism and, perhaps, a few sour grapes. Each respondent is guaranteed anonymity so that every student is encouraged to provide a tell-it-like-it-is response. Many have legitimate gripes, given the high tuition and expectations they bring to the school. Some may have an axe to grind.
Whether fair or not, the comments do reveal challenges at schools that all applicants should at least be aware of. This is particularly true for schools that suffered a decline in the rankings this year. That's because the comments shed light on why a school may have had a fall in student satisfaction, which accounts for 40% of the BusinessWeek ranking.
Class of 2012 complaints reveal issues and challenges at event the best business schools
What are the most critical things the Class of 2012 had to say about their MBA experience?
At Columbia Business School, which had a five-place fall to a rank of 14th, MBA graduates complained about the uneven quality of teaching in the first-year core curriculum, the university resources devoted to the business school, the outreach by career services to companies other than consulting and banking, and the acceptance of 'connected' applicants. "Too many students are 'sons of,'" claimed one MBA graduate. "They are plain dumb but got in because dad or mom wrote a big check to the school. This is not acceptable."
A Duke MBA asserted that the students could be "a little too party-oriented and immature" which sometimes led to mediocre classroom discussions. "Faculty and staff could hold students even more accountable for not taking the academic portion of school seriously enough," charged one member of Fuqua's Class of 2012. "We should stop babying people and start really pushing people to be great."
Several University of Michigan Ross School graduates thought that lax grading policies in classes led to a less-than-ideal learning environment. At New York University's Stern School, several grads complained that the alumni network was not nearly involved in the school as it should be.
What follows is a sample of some of the opinion at a few top schools:
Columbia Business School
"Less emphasis on finance would help recruit more mature and more interesting students. Career services should also expand its outreach to companies other than consulting and banking. Too many students are 'sons-of.' They are plain dumb but they got in because dad/mom wrote a big check to the School. This is not acceptable."
"The school needs to improve its 1st year/core program. It could be better taught, especially for a school that is ranked so high on every ranking list."
"I think an improvement could be made to the quality of teaching in the core courses. On top of that, sometimes I did not feel that overlapping topics and lessons across different courses were connected well. Maybe there should be more collaboration/communication between the departments and the professors."
"Columbia really needs to invest more resources in the Business School. Part of that will be handled with a new campus, but I sense a disconnect between the priorities of the administration and the students. It has always been a battle for resources at Columbia. Luckily, I think the students themselves have made great strides in the last two years to make it a community that people really want to be part of. Columbia's fratty culture isn't for everyone, but I feel that there are more options of ways to get involved than there were when I first arrived."
Duke Fuqua
"Faculty and staff could hold students even more accountable for not taking the academic portion of school seriously enough. We should stop babying people and start really pushing people to be great."
"The student body can, at times, be a little too party-oriented and immature. This is only a bad thing when it impacts the classroom and, unfortunately, sometimes it does – in the form of a lack of classroom preparation/participation and non-constructive contributions to classroom discussion. Perhaps increasing the average age of entrants or increasing the percentage of students with families might help."
"We need more aggressive people running our career management center. CMC seems to be not doing anything to bring in companies from variety of industries besides healthcare. Also, I would like to see more job functions hiring on campus besides marketing and consulting."
"I think there could be additional resources (ie., more tutors, more frequent review sessions) offered during the core courses, particularly accounting and finance, for people who come into Fuqua with limited backgrounds in these areas."
Harvard Business School
"Too many things are left up to 'chance' and a lottery system. Perhaps implementing more of a "market" economy for the things that matter such as class selection and housing would work better.
"I feel time allotted for a small number of electives during the first year would be beneficial for some people who are honestly looking to make a career change and want to explore options in-depth. The recruiting process for internships starts so early (basically six weeks into school) that it's hard to get a lot of experience and interactions with people in a new field beforehand."
"The case method does not work for accounting and finance and faculty only half-heartedly try to impose it. The school needs to be more international in its perspective and do a better job of integrating with the rest of Harvard."
"They could drop an occasional "soft class" and make skill classes such as "negotiations" mandatory – I consider the class we took in ethics to have been a trite and poorly coordinated waste of time. "
"HBS could work a bit harder to connect current students with alumni during their time at the school."
Cornell Johnson
"I think due to its proximity from NYC, Cornell is a little isolated and thus difficult to recruit from. I think it needs to leverage the surrounding graduate schools (engineering, tech, healthcare, hotel) to generate greater demand and stronger, more well-rounded graduates."
"The school should try to recruit a more diverse class, especially increasing the quota from Europe and Latin America (i.e. people actually from those regions, not only second or third generation from the US)."
"Johnson is a phenomenal school but we are good at a lot of things as opposed to great in any one particular area. I would like to see us focus in one or two key areas and build towering strengths."
Michigan Ross
"I think Ross needs to focus on enforcing higher academic standards on its MBA students. I found my courses challenging and usually (not always) the course load was adequate or challenging. However, at times, I did not feel grading standards were as stringent as they could be. Top recruiters never looked at students' grades or seemed to care about MBA performance, which reinforced the situation. Ross and top MBA recruiters should both emphasize the importance of the academic experience and academic success. Many students will not prioritize academic success if recruiters do not and I think this dampens the MBA experience for students who are highly passionate about academics."
"Grades don't matter (Michigan has a non disclosure policy for grades, as do most schools) and they should so students have more of an incentive to come to and participate in class."
"I think Michigan needs to drastically improve its Office of Career Development. Not sure how it is relative to other schools of its caliber, but students at Michigan often pursue non-traditional career paths and the office is not equipped to help them."
"While the quality of the classes overall is very good, the quantity is a bit lacking. By the time I got to the end of my 2nd year, I just felt like there weren't any more interesting classes left for me to take."
MIT Sloan
"I think the career placement office could expand their efforts in non-traditional opportunities. Banking and Consulting firms, and other analytical industries recruit very heavily at MIT, but MIT Sloan students aren't always tech-nerds. There are some amazing people interested in other fields. The career placement office doesn't bring in as many firms from atypical industries."
"There is a unique opportunity to break out of its traditional categories of what Sloan is traditionally known for. We need to have recruiters come to Sloan for things that are not traditionally associated with Sloan. An example: Apple presentation in the Fall at Sloan went like this: We love MIT Sloan. We're here to hire Operations and Supply Chain folks. When asked if they could get into product design, recruiters replied: NO, just supply chain and operations. Marketing and other jobs at Apple were listed on job boards at other MBA programs."
"Dramatically increase emphasis on communications and leadership. Improve the "table manners" broadly speaking general put togetherness of graduates of the program. Too much emphasis on hard quant which doesn't matter, too little emphasis on polish in speaking, writing and communicating."
"The coursework load is quite demanding, which leaves less time for networking and social events than some classmates would have liked."
"I think the career department could do more to help students pursue careers with employers who are unable to come on campus for recruiting."
New York University Stern School
"I'd like to see better efforts made to get nontraditional recruiting integrated with on-campus recruiting. I know that entertainment/media tends to be just-in-time hiring, but developing stronger relationships with recruiters at those companies could help them be more inclined to reach out to Stern earlier in the recruiting process to find qualified candidates."
"NYU Stern has amazing people who are doing amazing things in the world. However, we need people who will take a step back and give more credit to the university and network of people who have helped them along the way. I think NYU Stern's biggest challenge is that its alumni are not as actively involved as alumni at other universities."
"I think that the administration should continue to push towards ensuring that Stern becomes a part of the longer-term dialogue with alumni. The students will undoubtedly continue to connect with each other, but there are still opportunities for the school to remain in students' minds after they graduate."
"The facilities of the school are a bit dated and could use some renovations. The location in downtown Manhattan makes this difficult, but the improvements would greatly improve the school."
DON'T MISS: ANALYSIS OF BLOOMBERG BUSINESSWEEK'S 2012 BUSINESS SCHOOL RANKINGS 
If you liked this article, let John Byrne know by clicking Like.