Celebrating 50 Years of Women in the HBS MBA Program
Hello, friends! Apologies for being so MIA. Things have been crazy yet glorious in my world, per usual. I thought I'd check back in with all of you lovely folk to say hi and highlight some of the cool stuff that's been going on at HBS this year.
I am serving as co-president of the HBS Women's Student Association, and we have been focused on celebrating the 50th anniversary of women in the MBA program. I'm honored to be leading the organization during this important year, and am so excited about all we've done so far and all that is coming up.
We kicked off our year long celebration with a bang a couple of weeks ago, and have generated a ton of momentum on campus. We hosted two badass keynote speakers – Dr. Debora Spar and Dr. Anne-Marie Slaughter – to start a conversation on campus about why women are so underrepresented at the highest levels of business and government. Dr. Spar is the president of Barnard College, a Goldman Sachs board member, former HBS professor, and prolific writer and speaker on women in business. Her article, "Why Women Should Stop Trying to be Perfect" was on the front cover of Newsweek the same week she visited HBS for her keynote address. Dr. Anne-Marie Slaughter is a professor at Princeton, former Director of Policy Planning for the State Department, and is the author of the article "Why Women Still Can't Have it All" in The Atlantic. Her article sparked a national debate on women in business.
Introducing Dr. Anne-Marie Slaughter
Both speakers drew huge crowds at HBS, and I'm pumped to share their remarks with you! HBS recorded their keynote addresses – to view Dr. Spar's address please click here, and to view Dr. Anne-Marie Slaughter's check out the video below: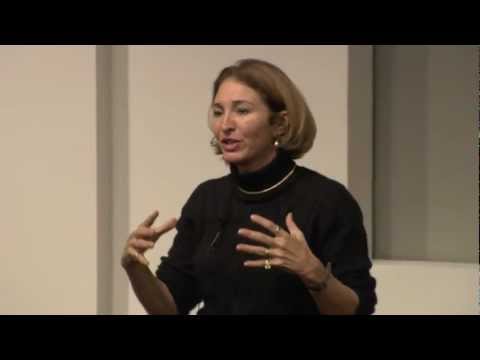 In addition to our keynotes, we hosted a school wide champagne reception with Dean Nitin Nohria to raise a glass to the women of HBS – past, present, and future. It was a great event and it was wonderful to see so many students, faculty members, and staff come out to celebrate this milestone for our community.
We are going to continue to bring inspirational female leaders to campus over the course of the year to talk about the evolving role of women in business. Stay tuned for more!
If you liked this article, let MBAdventure know by clicking Like.