How To Decide What MBA Program Is Right For You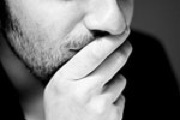 When we work with MBA admissions consulting clients, they often start off the first conversation with "What are my chances?" and we often start with "Well, what do you want to do in your career?"
What you will get out of a program depends completely on your situation. If you're a career-changer, then you need to acquire new skills and demonstrate to potential employers that you have what it takes to thrive in their industry. If you want to move up in your current career, then you may only need to acquire a few very specific skills to complement your existing experience. If you're an aspiring entrepreneur, then business school may be less about academics and more about networking and meeting future potential business partners.
Consider the Costs, but Think Long-Term
It is definitely a big investment to go back to school for a graduate degree. At a minimum, you should critically consider what the degree will get you in your career and ask yourself, "Can I achieve these things without the degree?" Often the answer is "Yes," but it's a question of likelihood. For example, someone who wants to get into management consulting doesn't necessarily need to earn an MBA to get into that field, but their chances of becoming a management consultant — especially at a blue-chip firm — increase exponentially with an MBA from a top-ranked school. It's a big investment, but it's one that could put you over the top and get you onto a career path that might otherwise be a long shot.
There definitely is an opportunity cost to leaving the work force for a couple of years to earn a graduate degree. It can be easy to overestimate this cost, though. If you are 25 years old and consider being out of the workforce for two years, that may seem like a really long time. But, remember that you will probably be working for the next 40 years, and a two-year investment in your 20s may help make the next 40 years much more successful.
What About Accelerated MBAs or Certificate Programs?
If you plan to go back to school mainly to acquire hard skills and don't care too much about how fancy your diploma is, then a specialized certificate could be a smart choice. However, we hear from many applicants who think such a path can be a shortcut  to everything that a full MBA can offer. If they want to change careers or get their foot in the door at a highly competitive firm, they're often disappointed to find that a certificate doesn't carry anywhere near the cachet that an MBA does.
In Europe, most MBA programs are actually a lot shorter than their American counterparts. While the one-year MBA is still a relatively rare breed in the U.S., this format is definitely growing in prominence.  If you already have some basic business training, or don't need the benefit of a summer internship, then a one-year program could be a great choice. Just be sure you choose this route for the right reasons.
Have the Right Expectations Going In
Whenever a student is disappointed with his business school experience, it often is because he couldn't land the type of job he expected when he came out of the program. No matter what your career goals are, I recommend that you always talk to a school's career office and find out how many students get offers from certain firms, which of those companies come to campus to recruit, and what support the career office can give you as you hunt for those jobs. The degree will arm you with certain skills, but after that, it's largely up to you to find the opportunities and to perform well once you land the job. Be realistic about how much the school can or can't help you in this regard.
If you liked this article, let Veritas Prep know by clicking Like.