GMAC Releases Its 2012 Application Trend Survey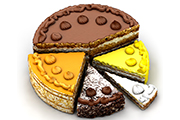 GMAC, the makers of the GMAT, has released the findings from their 2012 Application Trends Survey. "A record 744 programs from 359 business schools in 46 countries participated in the survey this year. They include 527 MBA programs, 24 business doctoral programs (PhD/DBA) and 193 specialized masters programs. This year's survey report includes, for the first time, results for masters in information technology management and masters of marketing/communications" (GMAC Press Release, September 17, 2012).
The survey showed some interesting trends in the applicant pool from the last year. While there is an overall upswing in applications for business programs, fewer traditional 2-year MBA program in the US are seeing the increase while more significantly more international 2-year full-time programs are seeing more applicants.  In addition, the applicant pool in the US is increasingly composed of foreign applicants. While traditional program applications are up over the previous year, they are still far short of the numbers in 2008.
More aggressive growth can be found in non-traditional programs such as online, distance, and 1-year programs along with more specialized programs in management, accounting, and finance, according to the study.  MBA students are trending toward programs that offer more flexibility. One comment in the survey noted that the increased demand for flexibility may be because the economy is starting to pick up and business professionals don't want to leave their position or a new raise/opportunity in order to go back into school full-time for 2 years.
Overall, the survey noted that the strength of the applicant pool is trending up or, at the very least, holding steady, indicating that strong application packets will continue to be important. What kinds of programs are you most interested in pursuing – traditional, online, specialized, or some kind of hybrid?
If you liked this article, let Kaplan GMAT know by clicking Like.