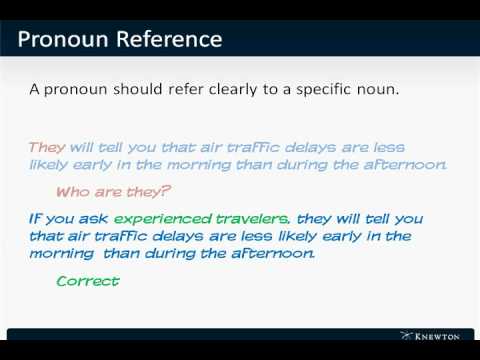 If someone says to you out of the blue, "They are very important," you're likely to respond with, "What?"
Why? Because in the first sentence, "they" has no antecedent—a noun which the pronoun is replacing.
A pronoun reference error occurs when a pronoun is missing an antecedent, or when there isn't a clear connection between a pronoun and its antecedent (e.g. there's one pronoun and two possible antecedents).
Watch this video from Knewton for more on this common—and commonly tested!—error.
If you liked this article, let Knewton know by clicking Like.