As many of you know (after all, 700 people signed up!), we recently held a webinar right here on BTG called '5 Things You Must Know Before Applying to Business School." If you missed it, have no fear, we recorded the entire thing. And you can watch it… now!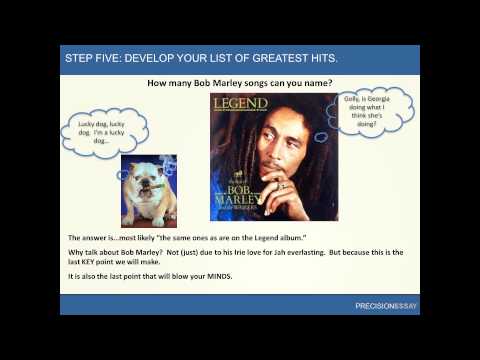 The only problem with the one-hour webinar was that it was only one hour! That wasn't nearly enough time to get to all the amazing and insightful questions people wanted to ask Jon. And we didn't want to leave people hanging… that's just not our style. So, we rounded up the most frequently asked questions and answered 'em all for all you, our BTG friends.
So, here you go: even more things you must know before applying to business school!
1.    I am still struggling with my GMAT – I am aggressively studying right now.  Should I focus on the GMAT primarily right now?  I hope to take it in July.
This is a tough question to answer because, well, it depends! (I know that's not what you want to hear, but it's true.) The truth is, the GMAT is a very important component of your application, but it is not the ONLY component. So, yes, focus on the test and do whatever you can to get the best score you possibly can. However, don't completely neglect the other aspects of your application; they need some love, too. And they also may need some time. Just break out some time to focus on your extra-curriculars, on visiting schools (before they let out for the summer), adding to your resume and overcoming any other obstacles you may have in your profile.
2.    How can I fix my grades as an undergrad?
There are 2 ways to do this. The first is to CRUSH the GMAT. If you get a 740 on your GMAT, that 2.8 GPA from college won't hinder you quite so much. After all, the adcom can see quite clearly that you've got a good head on those shoulders.
The other way is to sign up for some extra course work. Take some quant classes, some business classes, etc. And ACE them. Show the adcom that you're capable of handling that sort of course work… and handling it well.
3.    Do you have any advice that is specific for re-applicants? For applicants who know what the process entails, but don't necessarily have specific feedback from schools to work with?
Yup. Best piece of advice I've got is: apply early. If you are eager to get into that program so much so that you're gonna apply AGAIN, do it in Round 1. Otherwise the adcom is gonna wonder just how much you really want to attend if you sat around and waited an extra 3 or 4 months to apply.
Oh, and showing improvement is the name of the game when it comes to re-applications. What have you done to make yourself a better/stronger/smarter/more capable applicant this time around. You're gonna have to prove that… so dig deep and figure it out.
[There's a whole lot more strategy for re-applicants that I can't get to here, but we're gonna talk about it ALL (in depth) in our June 17th webinar: The Art of the Re-Application. Get all the info here.]
4.    If I'm just three years out of college, how bad is it to list a college extracurricular (big involvement) as one of my main extra-curriculars?
It isn't bad at all to list your college activities, but remember, most apps will have TWO sections: one for your college extra-curriculars, and one for your POST-college extra-curriculars.  So you will be able to list the college stuff, no matter what.  The real trick is coming up with some good, juicy stuff that you've done AFTER college.
Now here's where it gets good though, and hopefully you remember this trick from our webinar.  You can actually try to tap BACK into those old activities today—and make it seem as though you have been doing it "on and off" since college.  After all, technically, that is true…
5.    How can I get a good recommendation (e.g. from a teacher or professor) if I have been out of college for nearly 10 years?
Ah yes, the ol' professor recommendation.  The way to make this happen is to somehow get all your old papers.  All your old assignments. ANY record at all that you can get your hands on will help your professor remember who you are.  Did you save any of that stuff?  Can you remember what it was?  You will simply need to jog your professor's memory, if possible.
Remember, though, professor LORs are not ideal for business school. Ideally you will have people from a work environment instead.  After all, it is more BUSINESS than SCHOOL, if you know what I mean.
[By the way, you should also enroll in our LOR Webinar on June 6 for more tips here; managing your recommenders is an art form, and one that takes just a bit of preparation on your part.  We share lots of those tips, including our 70-30 rule, ways to coach the recommenders, when to bring them into the process, and more. We're gonna go deep.]
6.    Many consulting firms allow you to do non-client related "practice development" work. It's non-billable work, but it's obviously still associated with the company. My question is – can you use this as extra-curriculars? And is it as reliable?
Yes, you could consider this to be extra-curricular work.  You will simply need to describe it the right way in your apps.  Explain that it was done outside the work space, and make it clear how much DIFFERENT it was than all of your typical work.  Different teams, different companies, different practice areas, etc.  And, well, no money!  That's a pretty big difference.
I think it could be very cool, actually, and, yes, extra-curricular for sure.  It will just depend on how you write about it, that's all.  If you capture it correctly in your apps, you should be in great shape.
7.    What can I do if I don't have much corporate management experience? After college, I worked for Teach For America and did a Fulbright Scholarship. For untraditional applicants such as myself, how to make ourselves shine?
Ah yes, the untraditional applicant. In many ways this is a very good thing (you're different!), but it also presents a struggle (you're different!) The key here is to pull out all your leadership and management experience. And, come on, you were a teacher! There's plenty of it. MBA programs are training leaders and managers, and you've got that. As long as you frame it right (and have some air tight career goals) you should be juuust fine.
[Guess what? Yup, we're hosting a webinar on Non-Traditional Backgrounds and the MBA Application on May 17th. If you're coming from a non-banking/investment/finance background and you're worried you're just too different, you won't want to miss this. We're gonna show you how to take YOUR background and make it work.]
8.    If I am interested in, say, marketing or consulting but I have no real experience working in that field, how is it going to affect my chances?
Yeah, that's gonna be tough. If your career goals have nothing at all to do with your previous experience, the adcom will see you as risky. So, what can you do? I'd re-think your career goals.
Look, you don't HAVE to do what you say you're gonna do in your application. Getting INTO business school is a whole different ballgame than getting out of it. So why not set some career goals (for the purpose of your application only) that align more with what you're doing now? They will make much more logical sense to the adcom, which means they'll be much more likely to believe in you and what you're gonna do with that MBA. Then, once you're sitting pretty in that b-school classroom, go ahead and do whatever it is you wanna do!
[Career changers, we've got you covered on May 27th.]
9.     What is the right age for applying for MBA? I am in my early 30s; am I too old?
While the typical age for most b-school students in the US is somewhere in the 24-28 range, it really varies. Yes, there are schools that skew young (HBS, for one) and others that are more open to older applicants (Wharton, for example). Also, part-time programs tend to attract older applicants, as do, EMBA programs.
And then there's Europe. B-school students tend to be older across the pond, so that's always a GREAT option if you're on the older end of the spectrum.
[Too old? Too young? Let's talk about how to make your age work for you on June 10th.]
10.  You recommended applying to 7 schools, however how do you recommend approaching the same recommenders for those 7 programs if your options are limited? Do you have best practices to share on approaching recommenders?
The key here is that, yes, they will need to write all seven!  But this is not nearly as daunting as it may seem; after all, by the time they have completed their second recommendation, 90% of the writing will be done.  Much like your own experience doing MBA apps, the 3rd LOR will go quicker than the 2nd, and the 4th will go quicker than the 3rd, and so on.  So the 7th LOR package won't take more than 15 minutes or so.
Let me say this though niiiice and clearly.  If you don't apply to seven schools (or more) because you are afraid of offending your recommendation writers, you are approaching this all wrong!  They will support you–especially if you give them plenty of time to do the work. Your best bet, when the time comes, will be to send along the first draft of your essays as soon as you can.  That will show them where you are headed. As I said before, LORs are an art form and they require a bit of finesse; but don't let your fear of asking get in your way!
—
Whew. That's a lot of info. And hopefully that gives you all some direction as you embark on this b-school journey.
Good luck out there!
—
[Exciting News! Next month, 'Precision Essay' will become 'Admissionado.' Along with our new name, we'll be launching a new, cutting edge website, and adding countless state-of-the-art resources. The one thing that'll never change is our premiere boutique service. Stay tuned... we can't wait to share it with you!] 
If you liked this article, let Admissionado know by clicking Like.