B-School Scholarships on the Rise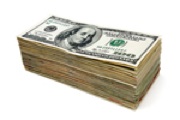 Do you think GMAT prep classes are expensive?  Well, a top score on the GMAT can result in a huge ROI.
In a recent CNN Money article, the story of the growing trend in b-school scholarship awards is music to anyone's ears, especially to those that are doing what it takes to crack the GMAT.
Some schools are literally buying applicants with high GMAT scores…To put it in perspective, each year Harvard Business School is giving its students a sum of money that is nearly equal to the entire $31.5 million endowment of the London Business School.
MBA scholarships used to be extremely scarce.  After all, we are dealing with a group of people that clearly understand the need for revenue and that stuff simply costs money.  But, applications are down for the third straight year and tuition rates have been outpacing inflation for over a decade.  Some argue that these new and growing scholarship funds are in response to those two forces.  However, the implications of the trend are as yet unknown and many in the business wonder alound what it all means:
"We have all collectively started a very dangerous game," says Trip Davis, a senior associate dean at the University of Virginia's Darden School and the president of the Darden School Foundation. "A new standard has been set and there are some, like us, who have set a priority to fund that in perpetuity.
All this is excellent news for top applicants.  Some are even pitting offers against each other in search of the most lucrative deal.  So when you are looking into GMAT prep course offerings, you may be very well served to realize a good investment when you see one.
Written by Lucas Weingarten, Kaplan GMAT instructor.
If you liked this article, let Kaplan GMAT know by clicking Like.