An Overview of GMAT Data Sufficiency – Lesson One – Introduction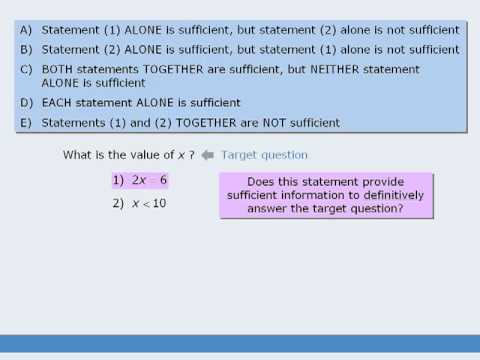 Raise your hand if you enjoy Data Sufficiency questions!
If you're like a lot of people in the BTG community, your hand has not moved.  There's no denying that Data Sufficiency questions are a significant hurdle for many; in fact, some students never fully understand what these questions are even asking of them.
With this in mind, I thought it might be useful to prepare a brief series on Data Sufficiency questions.  Today's video is a basic introduction, with more in-depth DS lessons to come over the next few weeks.
I'd love to hear your feedback about this video and series, so please post a comment!
See all Data Sufficiency Lessons in this series. Click here.
If you liked this article, let GMAT Prep Now know by clicking Like.