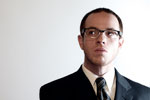 Have you ever received an email from your boss that was so full of jargon you had no idea what she was asking? Most people can agree that a memo is frustrating to read when the points aren't clear. Plus, no one wants to look incompetent and ask the boss what exactly she meant.
Business school essays can look the same: The more bloated language and jargon you use in your essays, the harder it is to make a clear point. The admissions committee won't necessarily know what you meant (and they certainly won't ask). It is the burden of the applicant to be clear, so cut the jargon.
There are two types of jargon to avoid. The first is industry speak. Your essays are intended to show off your character and accomplishments. Let's pretend you're in medical sales. If you describe your achievements to the admissions committee the same way you would present a product to a doctor, the reader might not follow your thinking. As smart as the committee is, you cannot assume that the person reading your essay knows what a complex medical term means. When you leave out the industry jargon, the accomplishment (growing sales 30% in a year, etc.) will jump off the page.
The second type of jargon to remove is business speak. Yes, I know you are applying to business school. That doesn't mean that you need to flex your robust business vocabulary to fit in. It is much more impressive if you convey your accomplishments clearly rather than inserting cliché jargon to fluff your experience (the words synergy, robust, and human capital come to mind). And, of course, don't forget to be specific about what experience you have.
Here's why clarity is important:
1. Application Volumes
This past year, Harvard Business School received 9,524 applications for 910 seats. Two applicants with identical statistics (GMAT, GPA) might be difficult to compare on the surface, but if one of them cannot communicate effectively in her essays she probably won't get in. Readers won't waste their time trying to decipher your message.
2. Word Limits
Each school has its own set of rules with regard to word limits. Most applicants find that staying within these boundaries is one of the most difficult aspects of writing an essay. Often times, jargon will make your essays wordy and cause unnecessary stress when editing.
A quick way to avoid jargon is to describe your accomplishments with synecdoches. For those of you who didn't take AP Literature, a synecdoche is a specific example used to represent a whole (i.e., a container is used to refer to its contents). This makes the language easier to comprehend and more universal. If we go back to our medical sales example, it's clearer to say you increased prescription sales by 30% without describing what exactly those prescriptions are.
No question, removing jargon is hard. It requires crafty editing and sharing your essays with people outside of your professional circle. Once you perfect the process, your writing will be much better for it.
If you liked this article, let Sean McNeil know by clicking Like.