A Three-Week TOEFL Study Plan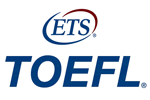 If you're a non-native English speaker, then you have two testing hurdles to overcome when applying to business school. The first and most challenging of the two is the verbal section of the GMAT. This section tests your knowledge of English grammar, style usage, reading skills, and analytical abilities.
Second, if English is not your first language, you will also need to supply an additional proof of your language ability and take a general English test.
This English test requirement for business school is often fulfilled by candidates by taking the Test of English as a Foreign Language (TOEFL). Note that this test is not the only one available on the market; you can also choose the Cambridge Certificates, IELTS or PTE. However, from my personal experience and research, your best bet would be to go for the TOEFL because of several reasons:
It is accepted by most of the world's universities
It is among the easiest of the lot, which means you can schedule less study time for this test and focus on other aspects of your application
A TOEFL testing center is probably not too far from you, no matter where you live, because of its popularity in higher education institutions
Most testing centers will offer a wide range of dates you can choose from to fit your application plan
The results are sent to you quickly, in about two weeks
The TOEFL can be taken in two formats: internet-based test (iBT) or paper-based test (PBT). The internet-based format was introduced in 2005 and has gradually replaced other forms of TOEFL testing (a computer-based version was also on the market for some time). Consequently, there's a good chance you'll be taking the TOEFL on a computer.
Before I start detailing the various components of the TOEFL and methods to approach them, you should remember one thing: the TOEFL is not like the GMAT, where a higher score can boost your chances for being admitted. If you score above a certain cutoff value (which varies from school to school, so look it up on official websites), then how much higher you score above a cutoff does not make a material difference to your candidacy. Generally though, most schools will be happy with a score above 100 (out of 120), with only the most competitive schools requesting a score of above 110 (for instance, Harvard Business School has this requirement).
First Three Days: Research the Test
Your first steps would be to understand how the TOEFL works and what is expected of you. You'll find plenty of information on ets.org, the official website of this test. Some basic information you should know: the TOEFL contains four sections, Reading, Listening, Speaking and Writing, and each section is graded on a scale of 1 through 30. A total score is obtained by simply adding together each section score.
You should also use the ets.org site to register for the test. It's also advisable to choose the schools you are sending scores to right now, since you are not allowed to do this on your test day (as is the case with the GMAT).
In these first three days, try to buy or order the Official Guide to the TOEFL iBT. For most test takers, this book (together with the PowerPrep software on ets.org – but be warned, it has a few bugs) is sufficient, since it contains a reasonable amount of practice and explanations for the various question types on the TOEFL. However, this book will not be enough on its own if your knowledge of English is not already at a proficient level. This is because the Official Guide does not supply grammar rules or vocabulary exercises. Its contents are devised to be enough if you simply need to familiarize yourself with the structure of the test, not to learn English from scratch. If you do find yourself struggling with grammar, then you should probably extend this plan by including a solid grammar review, such as the ones edited by Longman, Oxford or other reputed publishers.
Days 4 to 7: Reading
The next four days should include studying for the Reading part of the test. This section contains passages with questions that test your understanding of the text and the strength of your vocabulary. These questions are however markedly easier than those on the GMAT and will not prove to be a significant challenge to anyone who is comfortable with reading in English. The fact that the questions are also ordered to the flow of the passage makes it even easier for you to pick the correct answer.
In the days you have scheduled to prep for reading, you should read and practice with the corresponding section in the Official Guide. It is also highly recommended to read texts in English to simply train your eye for the structure of passages dealing with a variety of topics. Major media outlets (like the New York Times) and science magazines are good sources of such material and they also cover topics that could pop up on test day.
Days 8 to 11: Listening
Next it's time to tackle the listening part of the TOEFL. Again, use the samples provided by the Official Guide to understand what you are required to do. You will hear a few passages, lectures or discussions, and will be asked to answer some questions on what you've heard. Personally, I've found most passages on this test to be quite engaging and interesting. They also have a pretty clear structure and the speaker's train of thought is easy to follow.
Besides practicing with TOEFL-specific material, it's also a good idea to tune into some televised shows in English or to browse the online library of sites such as cnn.com. You'll find high quality debates or presentations on a number of issues to help you get accustomed to hearing all-English segments.
Days 12 to 15: Speaking
The Speaking section of the TOEFL is probably the most challenging in the whole test. There are two main reasons for this.
First, many test takers report at least some interference because of the fact that you are speaking into a microphone and so too are the other people who taking the test in the same room. Because students are nervous and try to come across as having strong opinions, they tend to speak unnecessarily loud, which could be quite disruptive if you're not used to "zoning out" and focusing 100% of your attention on your own tasks.
The second reason for troubles in the Speaking part is the fact that your preparation time and effective speaking time are quite limited. I found it extremely difficult to formulate a well-thought answer in just 15 seconds, for instance, and to deliver it within 45 seconds. This is why practicing with a timer at home is essential. Read the instructions in the Official Guide carefully.  Also, have someone with a relatively strong knowledge of English listen to you while you speak and request their opinion of your performance. Another option would be to record yourself and then do a self evaluation.
One of the most important pieces of advice I can offer you with regards to Speaking would be to try as much as possible to use connectors in your answer. For every question, be sure to insert words such as "first", "second", "as a result" or "to conclude". These words signal your grasp of English and your ability to create a structured and reasoned answer.
Days 16 to 19: Writing
The Writing section of this test is, unfortunately, insufficiently covered in the Official Guide. The book only provides a few samples, without any clear pointers on the appropriate design for an answer. As a side note, the samples they list are also pretty weak in terms of style and vocabulary. The Official Guide does provide a list of possible essay topics that you can use to practice. Again, use this list and have someone rate your essays.
To help you prepare for your Writing tasks, I've put together a list of tips and templates. You can check them out here. The main takeaway is to devise your answers using much of the same connectors as in the Speaking section. Also, each idea should be covered in a separate paragraph, following a structured plan that emphasizes the link between different parts of your reasoning.
Eve of the Test: Relax
On the day before your test, try to avoid any challenging material and just go for a light read in English or watch a few news segments. Do try to rest, because the TOEFL is a long and demanding experience. You should also bring some snacks and water with you to the testing facility to boost your energy in the break between Listening and Speaking.
On the big day, remember to be confident in formulating your opinions (whether spoken or written) and to double check any answers in Reading and Listening that you're not 100% sure of. The TOEFL does have this option, since it is not an adaptive test like the GMAT.
Once you're done, do share your experience on our forums!
If you liked this article, let Dana Jinaru know by clicking Like.