Tales of the Intern Part 1: A New Hope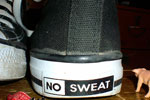 This week's article is written by guest author Kevin Leonard.  Kevin is currently an undergraduate student at UC Irvine and a current intern for The Princeton Review.   Those interested in business school might find Kevin's writing extremely helpful as an honest perspective of his journey.
A little more about Kevin:
Majors in Sociology and Business Management under the School of Social Sciences, Paul Merage School of Business, graduating in June 2010
Works at UCI Anthill Pub and Grill and makes a mean chicken quesadilla
Plays bass in a band, Amherst Aisle
Studied abroad at Instituto Internacional in Spain, Madrid Summer 2009
Was a 3 Time Athletic All-American for Roller Hockey and Swimming
My Guide to Uncertainty – Keep My Options Open
As an undergraduate student in his final quarter of college I am plagued with the questions what are you going to do when you graduate?  What kind of job do you want?  Are you going to graduate school?  I got bored of the typical response of "I don't know" and say I'm flipping burgers until my band gets famous.  My parents did not find this as humorous as I did.  It is very clear that I do not have a solidified plan.  I am not sure what I want to do with my degrees, but I know I want to keep my options open.  This means I need to be as prepared as possible for any and all opportunities.
Battle of the Bands, I Mean Exams
One option is to continue my schooling and go into a graduate school program for either one of my studies.  However my biggest hurdle is the GMAT or GRE due to my inability to ace standardized tests.  Even though my SAT scores were not the best around, they got me into a decent school that more importantly I was happy at.  I am approaching the next set of standardized tests the same way.  Both the GMAT and GRE are tough tests, require tons of preparation, and the scores are valid for three to five years after the test.  I'm not necessarily looking for the perfect GMAT score to get me into one of the top ten business programs in the nation.  Then again I don't want to short myself and end up somewhere I don't like or more importantly I limit my option too soon.  However, some of the top universities are accepting the GRE to help broaden their applicant pool.  Also if I take the GRE over the GMAT, it provides me with the opportunity to pursue sociology if I see that as a more appropriate path.  There isn't a wrong answer but there could be a better answer, either way I am inevitably going to be hating life for approximately 4 to 5 hours on any given Saturday within the next few months.
My recommendation to you is to choose the exam that gives you the most possibilities of what you do know you want to do because if you are like me, you have some ideas but you are not exactly sure.
In Turn, I Mean Intern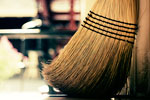 Another opportunity I am pursuing is a marketing and sales internship with a test preparation company.  This provides me with insight about different standardized tests and will help me make a decision to my dilemma stated above.  Plus I am gaining real world experience and more importantly, figuring out if this is something I want to do for the future.  For students with limited work experience in an office setting, such as me, internships are a great time to learn about a particular field as well as professionalism.
Through my experience, I have identified a few key skills I am developing in the office.  The first is knowledge, from day one I have been learning as much as I can about my position in marketing and sales.  For instance I was asked to analyze a sales lead with a small start up company and was walked through the partnership benefit analysis process.  Now that I know what to look for, I must learn the skills required to reach my goal of solidifying that partnership.  For instance, one strategy is to have them advertise my company's courses on their site and for every enrollment we get from them, we give them part of our profit.  I have applied this tactic to my band and had local bars advertise our show and if we get a ticket sale that referenced them, we cut them in on part of what we make (a referral fee).  Another important hands-on learning experience is the etiquette required in the office.  My first day here I was introduced to a dozen different people and it allowed me to practice what makes a good first impression such as a eye contact, a good handshake and my biggest challenge of remembering names.  Finally I must take a look at my employer and see if their values and morals are in line with my own.  Being at a test preparation company, our goal is to help students achieve more than they could before.  This is very similar to my last job as an assistant swim coach.  SAT scores and swim times are completely different, but both take hard work and perseverance.  It was my job to inspire my swimmers to work as hard as they can in and out of the pool to achieve their goals.  Even though I am not yelling at our students (yet…), the values of the company line up with my own, something that greatly increases job satisfaction.
This has been an excellent way to shake up my life while building a bridge to a career.  In addition, these skills and insights can be applied in my pursuit of grad school (interviews, application etiquette, etc).  I feel like I am on my way somewhere (destination unknown but still going places).
Starting is the Hardest Part
For me, the hardest part about writing a new song is where to start because my options are literally unlimited.  The same goes for when you are searching for career choices and that can make it is hard to get the ball rolling.  My recommendation to you is to try some career and personality quizzes as a way to start your process, regardless of your point in life as sometimes your interests do change. An internship is extremely valuable in regards to landing a job.  According to a survey conducted by two professors at West Chester University, students who take on an internship are three more times likely to find a job upon graduation than those who did not have an internship.  Even if you are attempting a career change, an internship may give you the insight if the change is worth it.
And to Play Us Out
This certainly feels like the final hurrah now that graduation is in sight and as happy as I should be, I cannot help but feel some anticipatory anxiety of leaving my longtime role as a student.  Taking an internship has helped ease these feelings and leaves me somewhat relieved because I know what sort of expectations I will be facing when I do start my career.  This is the same with any major life altering event where there are changes such as moving out for college, pursuing a career, getting married, having a child and even retiring.  All of these require large changes in daily life that can make one uncomfortable in the new position.  To make the transition as smooth as possible, be prepared for what is next.  Do your homework, move in together, read baby books whatever it is that helps you make the switch.  That is all for now, keep your eyes open for Tales of the Intern Part II to find out how my internship is going and whether or not my band will be on the cover of the next Rolling Stone Magazine, maybe the school newspaper is a better start.
If you liked this article, let Anthony Russomanno know by clicking Like.