How Samir Got Into MIT Sloan, Part 2 – Exit Interview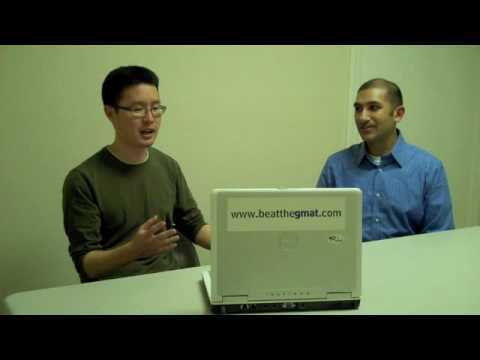 Last week I shared Part 1 of my exit interview with Samir (click here to see it), a Beat The GMAT member who recently got admitted to MIT Sloan.  Today I will be sharing Part 2 of our interview, where we discuss details about his Sloan interview, words of wisdom for future applicants, and other good stuff.
Here are some notes from Part 2 of this exit interview:
(0:27) Describe your Sloan interview experience.
I did a hub interview in downtown San Francisco with a member of the Sloan Adcom
It felt just like a job interview in my opinion
Sloan is pretty transparent on what to expect in the interview.  They actually give you a guide that describes their Behavioral Event Interview style and what they are looking for
Also, the interviewer has read your essays and knows your background inside and out so they come prepared with carefully thought questions
In order to prepare, I basically had a good friend of mine do a couple of mock interviews with me.  That being said, I think it's important not to over prepare. You want to go in relaxed and try to have fun with it
(1:56) Do you think that there was a single, dominant factor that got you admitted?
I don't think there's ever a single factor that gets someone admitted into business school
It's a combination of stats (ie. GPA and GMAT), work experience, demonstrated knowledge and enthusiasm for the program and what your goals are
(3:15) What do you plan to do after Sloan?
Like I mentioned earlier, I would like to lead a technology based venture from idea to IPO.  I know it sounds lofty but you have to have confidence in yourself and shoot for the stars sometimes
(3:42) What wisdom would you like to impart to future business school applicants?
Applying to business school is an emotional rollercoaster.  You have to deal with sweet victories and dismal defeat
Whatever you do, try to stay calm and confident and don't get discouraged if things don't go exactly as expected
If you liked this article, let Beat The GMAT Team know by clicking Like.